Haunting News
Haunting: Australia Supercut: The Trials of Rayleen
Monday, May 11, 2015 - 12:56
Well, here we are at the end of the first season of Haunting: Australia. Our beloved team of quirky paranormal investigators has gone deep into the Down Under spirit world, poking and prodding the hidden nooks and crannies of hospitals, hotels, bars and even shopping malls, attempting to connect with ghosts and record the encounters for posterity.
This daunting task has taken its hefty toll on all the participants, though no team member has been put through the ringer quite like Rayleen Kable.
Really, the team's medium/clairvoyant never quite managed to come out of any episode without being rendered emotionally, mentally and spiritually exhausted. Week after week, she's been stalked, startled, spooked, surprised, shocked and even felt up by all manner of unexplained phenomena … really, how she's managed to avoid a complete nervous breakdown after (or even during) this crazy gig, we have no idea.
This week is the season finale of Haunting: Australia, which means Rayleen can finally rest. Until then, enjoy our supercut of her most trying moments from the season below. Crackers!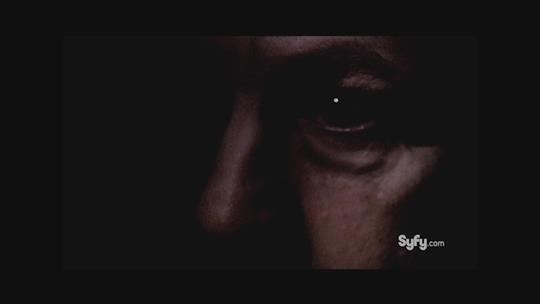 Check out the season finale of Haunting: Australia Tuesday at 11/10c.