Watch: A Classic Haven Moment
Thursday, December 17, 2015 - 11:35am
The cast of Haven has taken us on an incredible ride filled with mystery, intrigue and of course, Troubles, for five terrific seasons. We'll miss the ever evolving personalities of Audrey Parker, seeing Nate relentlessly fight for his love and his beloved town, and unearthing the bottomless secrets of Duke Crocker. Put simply, we'll miss Haven.

But in the spirit of celebration we want to thank you, the fans, who've helped make the show such a success. Thank you for tuning in every week, thank you for spreading the Haven love on social media and thank you for tweeting us your #HavenFaves throughout the final season. Because of your fond memories, the world - well, the world wide web at least - now has a place to connect with the Haven community and stroll down memory lane anytime they get heartsick for Nathan, Audrey, Duke, Vince, Dave and Dwight.
We thank you, once again, for making a show about a small town, a huge success.
WEEK 11
In the first episode of Haven, Audrey went looking for Jonas Lester and instead found 5 Seasons worth of adventures. See how it all began with this flashback to Episode 1. Thanks @krnbiren for the memory!
Week 10

Things have always been complicated between Nathan and Duke, but @WebJana reminded us of a lighter (by Haven's standards) moment these two shared in the season one episode "Resurfacing". Thanks for the memory!


Week 9


"Find the fog horn, find the door!" Personally speaking, we're no good at solving such riddles, but luckily Duke and Jennifer were up to the challenge while rescuing Lexie/Audrey from The Barn in the Season 4 episode "Lost and Found". Thanks @19thcenturygeek for the memory!


WEEK 8


We're bringing Lexie back! Remember that time when Audrey pretended to be Lexie so that she wouldn't have to kill Nathan? This proved that Audrey and Nathan's love is complicated and crazy, and we wouldn't have it any other way. Thanks @Rose2_Love for the memory! #HavenFaves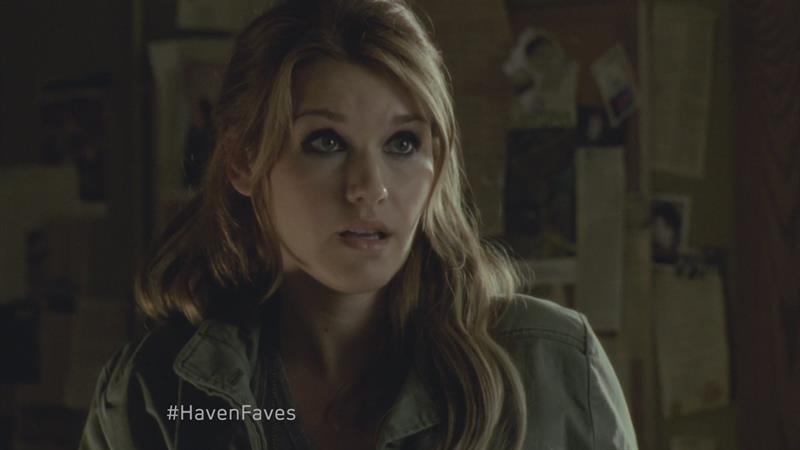 WEEK 7


Audrey and Duke have had a complicated relationship, dating all the way back to the very first episode of the show. Relive the magic - and awkwardness - of that fateful meeting. Thanks @AbbeyLoree for the memory!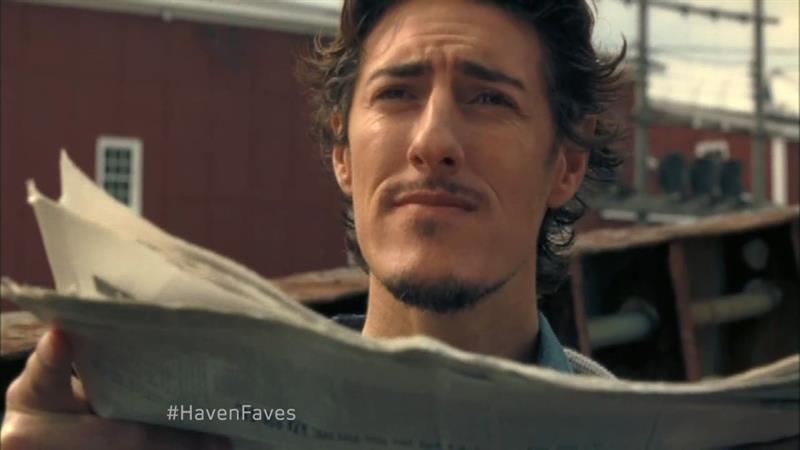 WEEK 6
The brothers Teague were at their finest when Dave went all method acting on us to save Vince from going to the slammer, in the Season 5 episode "Exposure". Thanks for the memory, @AMS_04 !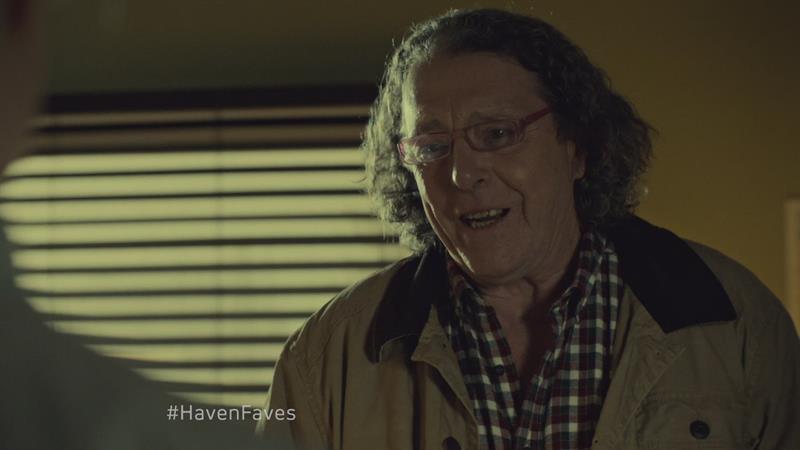 WEEK 5
This week we're taking a look back at the kiss that started it all. All his life, Nathan's Trouble had prohibited him from being able to feel anything - literally- but that all changed when Audrey kissed him on the cheek for the first time. You may not have been able to see them, but sparks were definitely flying. Thanks @dragonlife for your memory! 

WEEK 4
So far, #HavenFaves has been all about l-o-v-e, but this week, it's all about the funny! Like that time in Season 5 Episode 4 "Much Ado About Mara" when Mara gave Duke that gibberish Trouble, which added a little humor to some bleak times. Thanks @Krystalin_Rose for your the memory!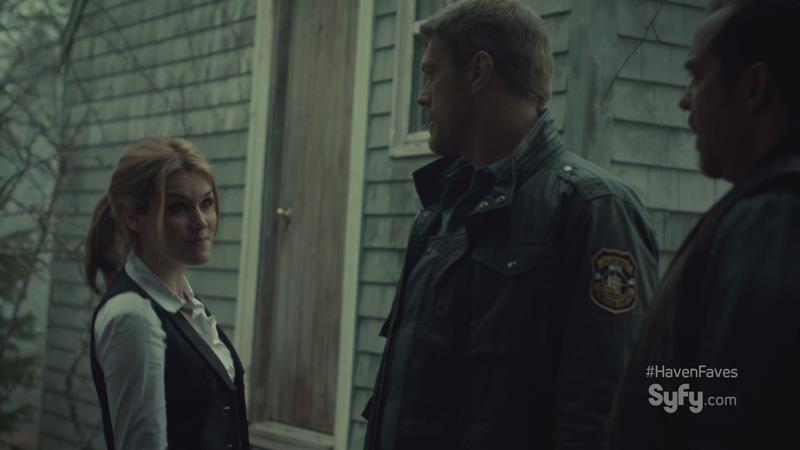 WEEK 3
Over the years, our resident bad boy, Duke has had more than a few flames but when he met Jennifer in Season 4 Episode 1 "Fallout," it was the beginning of a beautiful - if short lived - relationship. Thanks @WebJana for the memory. #HavenFaves

WEEK 2
In the spirit of Flashback Friday, we're celebrating a blast from the lonnng ago past - 1952 to be exact. At this point in the series, Season 3 Episode 9, Audrey and Nathan were still pretty coy about their totally **obvious** feelings for each other, so it was nice to see Nathan muster up enough courage to kiss Audrey - well, Sarah (if you watch the show, you get it, if not it's too deep to explain). Thanks @charmedhaven for your memory! #HavenFaves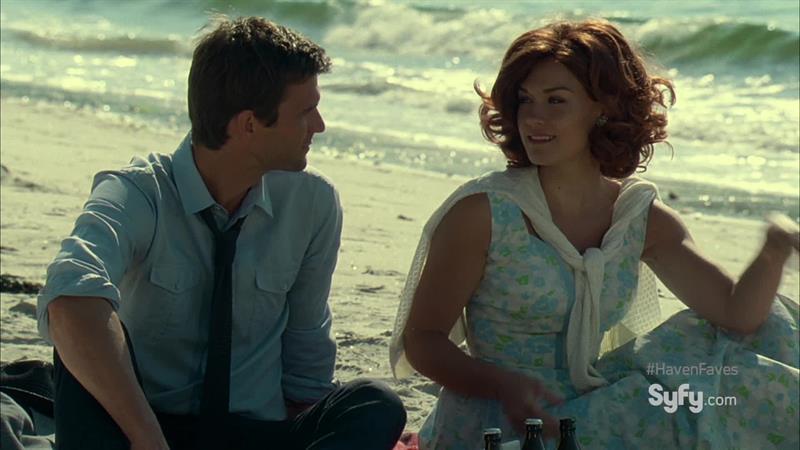 WEEK 1
Remember back in Season 3, Episode 12, when Nathan and Audrey had to attend Nathan's high school reunion to solve a murder? Obviously they had to dance and it was awesome (too bad that crazy Arla showed up later with a gun). Thanks @iday2j for your memory! #HavenFaves