<?xml encoding="utf-8" ??>
Last year I linked to Crispian Jago's brilliant Skeptic Trump playing cards, featuring a few of skepticism's stars. He included me in that constellation... but apparently was determined to make up for it by updating the cards and implying I have gained weight, presumably all in my mandible: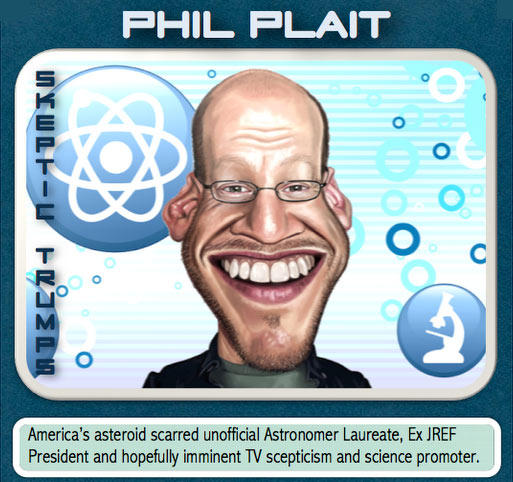 Hmph. I think Rebecca faired better, though apparently she ironically has the mumps (I blame Jenny McCarthy). To be fair, though, he nailed Ben Goldacre's hair and Brian Cox's teeth. And, I'll admit: it's not bad company for a chipmunk.