This Week on Syfy.com: 8.29.17
Monday, August 28, 2017 - 14:56
Get the latest in official news, episode goodness and updates with our weekly rundown of the hottest moments across Syfy.com this week.

1. Face Off: Game Face - Tuesdays 9/8c

Papa's got a brand new bag and Face Off's got a brand new spin-off and it's called Game Face, ya'll. Each week, [Face Off] ghosts ---er...artists from season's past square off to compete for a $10,000 cash prize. Wanna see some of the artist's past work before watching Episode 2 on Tuesday at 9/8c? We got pics here in an exclusive gallery, only on Syfy.com

2. Blood Drive: Wednesdays 10/9c

Episode 12 of
Blood Drive
, "Faces of Blood Drive" features Arthur's new high and tight haircut paired with a matching spiky leather jacket. He's like goth Barbie incarnate. Also, let's take a moment to appreciate Slink's brand new crush vermillion velvet look. Very fashionable.

3. Wynonna Earp

Ask and ye shall recieve! The cast of Wynonna Earp (and Melanie Scrofano's adorable baby!) give a special thank you to **YOU**, the fans, for watching and rallying for a Season 3.
See you in 2018, Earpers!

5. Killjoys: Fridays 8/7c

It's the Season 3 Finale. Killjoys vs. Hullen. Aneela vs. Dutch. There WILL be blood - or in the case of the Hullen, goo. Lots and lots of green goo. Take a look at this hot Sneak Peek and gear up for the space fight of the summer.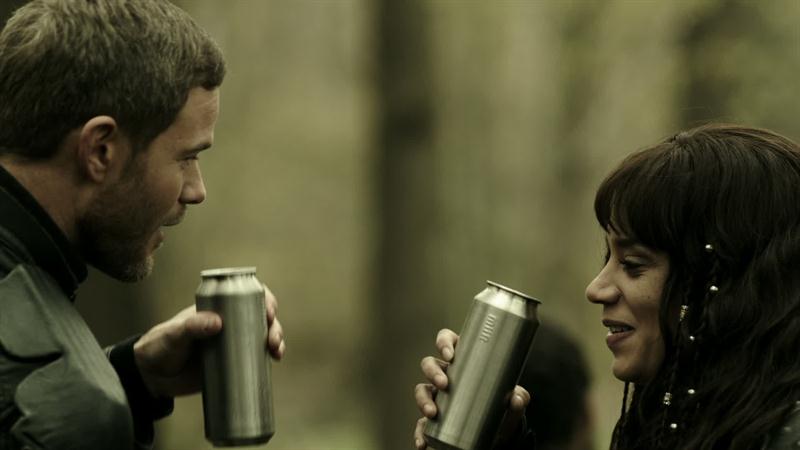 6. Dark Matter
The British are coming! No, wait - the aliens are coming! Color us SURPRISED by the Season 3 finale of Dark Matter. ICYMI, you can watch the moment where all hell broke lose. Literally.