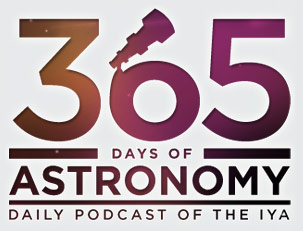 I've written about the terrific award-winning podcast 365 Days of Astronomy before: it's a user-driven podcast, where listeners themselves record the episodes. It's a great idea, and up until recently has been doing really well, with daily updates of personal stories of astronomy and science.
And now it needs your help. My friend, astronomer Pamela Gay, is the driving force behind 365 DoA and has just written a post on her blog saying that the podcast is in desperate need of submissions and funding. She has the details there.
Please go take a look, and if you're able, you can donate to support the podcast via Astrosphere, and sign up to create your own entry.
365 DoA is a great venue to not only educate people about astronomy, but to get them personally involved. I strongly support their efforts, and I hope you will too.
Related posts:
- 365 Days of Astronomy needs you!
- 365 Days of Astronomy shoots the Moon
- 365 Days wins a Parsec
- George Hrab is FAR

Make Your Inbox Important