[UPDATE: Atlantis launch went smooth as silk. The Orbiter is doing its thing, and will proceed to the space station.]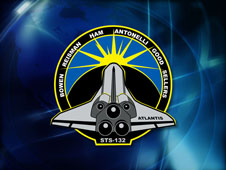 The Space Shuttle Atlantis is scheduled for liftoff today at 18:20 UT (14:20 Eastern US time) for its final mission to the International Space Station.
After it lands 12 days laterSometime later it will be officially retired from the fleet [statement updated, see first comment below.]
I will be covering the launch from Twitter using my BANews feed. There are lots of others covering the event as well, including my friend Tim Farley. You can also watch it all live on NASA TV. As I write this, there's a 70% chance of liftoff (high clouds may mess things up).
Atlantis is the first of the Orbiters to retire. The last scheduled flight of a Shuttle, Endeavour's, is scheduled tentatively for mid-November. Discovery's last mission launches on September 16.
Make Your Inbox Important