Regular readers know of my many crushes, including one on the most fantabulous Angela Gunn. It's because Angela is smart and savvy. She understands stuff.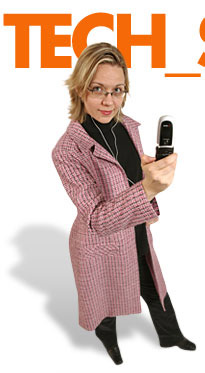 Like AT&T. The comments on my post about the sucknitude of AT&T were the usual fare for when I take a stand on a non-science issue: I am a jerk, a hack, an amateur, I don't know what I'm talking about, etc. These people are -- of course! -- wrong. AT&T is skeevy, and the rest of the blogosphere knows it.
So does Angela. And that's why my crush on her continues.
That, and the sorta-half-rectangular glasses. Those slay me. Sigh.
Make Your Inbox Important