I just got word from Dr. Carolyn Porco from the Saturn Cassini mission that the voting results are in for best Saturn pictures. In a surprise to absolutely no one, this image won in the color category: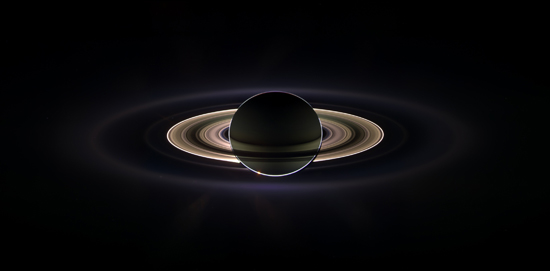 I take full credit, since this is a variation on my pick for Top Astronomy Picture of 2006.
The other categories (black and white, animation) also produced some stunners, so as an end of the year treat, take a click over to the CICLOPS site. You should take a look through the images in the archives too. It's a good way to ring in the new year. BWAHAHAHAHAHAHAHA. Man, I'm funny.
Update: I was informed I had the wrong version of the Saturn image here, so I updated it with the correct one. This one has not been enhanced by the CICLOPS team to show very faint material, and just shows the planet, rings, and moons. Both images are gorgeous!
Make Your Inbox Important