<?xml encoding="utf-8" ??>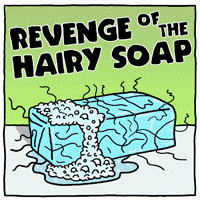 I'm a fan of the webcomic Big Fat Whale -- he nails just the right tone of satire, snark, and intelligence that really resonates with me. Today he has a Halloween list of pretty funny scary movies that need to be made.
Turns out that the artist of BFW, Brian McFadden, reads my blog, too. The last panel of the comic is dedicated to me! Watch your back, Zach.
Related posts:
- Big Fat Whale has the scoop on Pluto
- SMBC gets it right, as usual