<?xml encoding="utf-8" ??>
After the unpleasantness with the Texas State Board of Education, I think we could all use a Caturday palate cleanser. So here is my cat playing with the drawstring from my hoodie: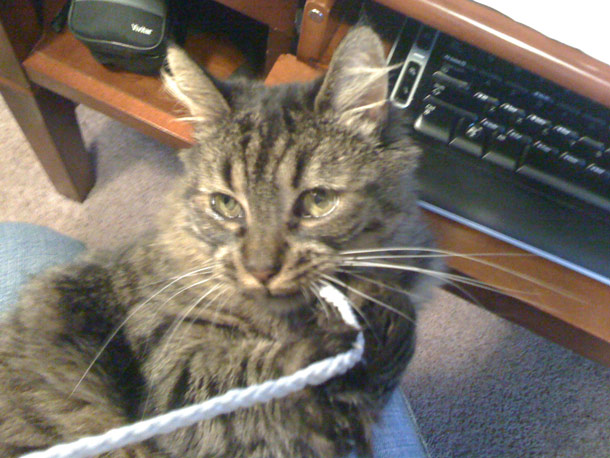 Adorable. And it's good to know she hasn't let her fame go to her head.