<?xml encoding="utf-8" ??>
I love science, and I love wimmin, and I loves me my wimmin science geeks.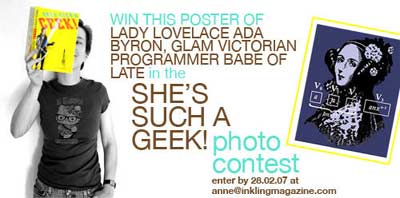 So get over to Inkling magazine, and, if you happen to be of the geeky XX persuasion, submit an image of yourself in all your nerdly glory, and you might win something even nerdier.