<Cue irritating music jingle>
It's 2116 and vacation time is approaching! You and the famunit (even the symbionts!) are probably thinking of vacationing somewhere cool. May we suggest Dione, an icy moon of Saturn?
Sure, you can probably hear your kids complaining: we've already skied the rim of Romulus and hiked the floor of Aurunca Chasmata a million times, can we please find someplace new?
What do you do?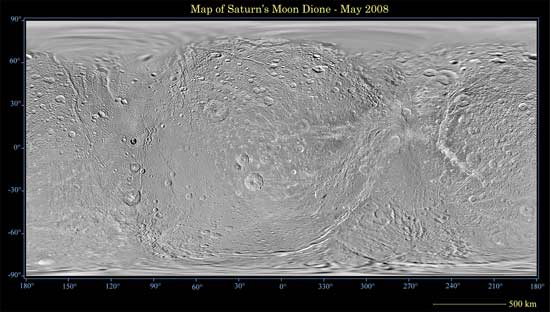 Why, you grab this handy-dandy atlas of Dione, courtesy of the Cassini imaging team! If you keep this atlas on the desktop of your BrainStack® you'll never lack for a fun and exciting place to plan your day (but be careful -- a day on Dione takes almost 66 hours! Pack a lunch!).
Want to hike the central peak of Sabinus? Plumb the icy rifts of Eurotas Chasmata? Or have a contest to see who can spot Saturn's edge-on rings from Mazentius?
All this is right at the tip of your synapses with the Cassini Atlas of Dione. Maps are only 6 credits each, or all in one file (prebundled for BrainStacks version 3.1.415 or later) for just CR50!
If you download this atlas from the central server in the next 3x1010 nanoseconds, we'll even throw in audvid tour of Dione featuring an introduction by President Spears.
Act now! Dione awaits!

Make Your Inbox Important