Contributed by
Dec 14, 2012, 3:54 PM EST
Adam Shankman this week updated us on his plans to direct a new Sinbad movie to take advantage of modern-day visual effects, which he now says will be his next directing gig.
"We are very close, but it's still in the script phase right now," Shankman said in a group interview last week at the Television Critics Association's summer press tour in Pasadena, Calif., where he was promoting So You Think You Can Dance. "The Wibberleys [National Treasure, G-Force] have been writing it. We are, I hope, very close to cast, so we'll see."
Before Sinbad can begin filming, Shankman has to wrap up his commitments to three films as a producer and judging the next season of SYTYCD. "Right now there is no schedule; because it's such a giant CG project it's going to be a minimum of six months of prep," Shankman said. "Six or seven months of prep, actually. I'm producing three movies right now. We're doing the Miley Cyrus movie The Last Song; Step Up 3-D just wrapped last week, and a Drew Barrymore and Justin Long movie called Going the Distance. Those don't wrap until September. So I'm going to be prepping and doing Season 6 at the same time as well as working with [SYTYCD creator] Nigel [Lythgoe] on a Carrie Underwood special project and some charity concert benefits and stuff like that."
Sinbad wins out over another remake project Shankman was developing, the proposed Steve Martin-starring Topper, which may never materialize after all. "Topper kind of fell by the wayside right now, because we haven't gotten a draft that we really loved," Shankman said.
But a remake of Martin's own All of Me is still in active development, said Shankman. Frequent collaborator Queen Latifah is set to star in a gender-flipped All of Me, in which a woman finds half her body possessed by a man's spirit.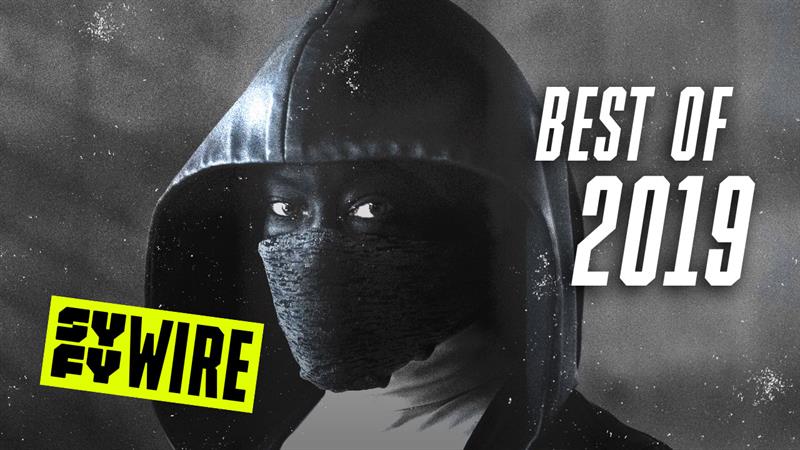 "It's great, and we love working together, so it's a nice organic fit," Shankman said.
In June, Latifah told Syfy Wire that she thought perhaps Martin himself could play the spirit half. Shankman disagreed. "I don't think so," he said. "I don't know why Steve would want to revisit a classic of his own. It's sort of like we have his blessing to do it, but there are certain films I just don't want to touch. There are certain projects out there that I just don't understand why you'd want to remake. It's interesting: They're doing a new My Fair Lady. Why do you remake an Oscar-winning best-picture movie? It's begging comparison, and I don't understand its relevance. So it's a slippery slope."
So which current male comedian could play the Lily Tomlin role in a new All of Me? "There's a lot of them," Shankman speculated. "Steve Carell? It seems pretty organic."