<?xml encoding="utf-8" ??>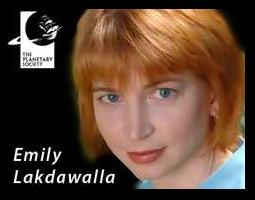 Emily Lakdawalla, the blogger for The Planetary Society, has learned from the master. She will be hosting a live video chat Wednesday May 14 (tomorrow) at 3:00 p.m. Pacific time (22:00 UT) on her UStream channel. You can get more info on her blog.
I'll be there in the chat room, and I urge everyone else to take a look too. Emily is very knowledgeable and very funny, so I'm sure this'll be a good way to spend an afternoon.