Cooooool.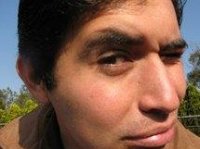 Héctor Julián Coronado Cervantes has translated my Is Science Faith-based? post into Spanish! He posted it on his own blog, Libre Pensar (he also has a translation of my Welcome to Science speech, too.)
I assume he did a good job. My Spanish is limited to Where is the bathroom? and May I have cold bottle of coke, please? both of which I learned on a trip to Mexico with the then-future Mrs. BA.
Seriously, I'm pleased about this. A lot of us activist skeptics are concerned that we're not reaching across borders enough; women, Latinos, African-Americans, and other groups are not represented well at skeptic meetings, and I would bet that reflects a reality of the population. That's something we need to fix.
Update: Jetzt auf Deutsch!
Make Your Inbox Important