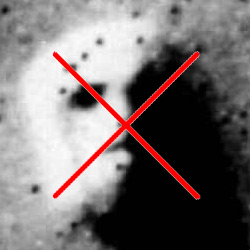 Speaking of the Face, it's not like I need more ammo to show that Hoagland is totally wrong about his ridiculous Mars claims, but when reality keeps poking its nose into things -- especially when that nose is 100 meters across -- I have to say something.
The ESA folks have released a 3D "flight simulator" of the face on Mars. This is pretty cool just for being a 3D flight simulator of a place on Mars! But I have to laugh, since it's just another in a long, long series of nails in the coffin of Hoagland's claims. It's hard to believe that there are some people who still think Hoagland is right. Of course, some claim that NASA bombed the face to destroy it.
Yes, seriously. There will always be work to do.
Make Your Inbox Important