<?xml encoding="utf-8" ??>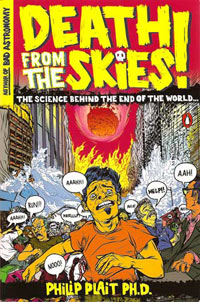 A quick note to folks in the Fort Collins, Colorado area: I'll be giving my "Death from the Skies!" talk on Thursday, November 3 (tomorrow as I write this) at the Colorado State University campus there. The talk will be at the Lory Student Center East Ballroom at 7:00 p.m.
It's open to the public [UPDATE: admission is FREE!], so if you're in the area, come see me show how an asteroid impact can ruin your whole day!