To raise money for scholarships to help people get to The Amaz!ng Meeting 6 next June, there is an auction on James Randi's forum. There is a picture there that might pique the interest of some BABlogees: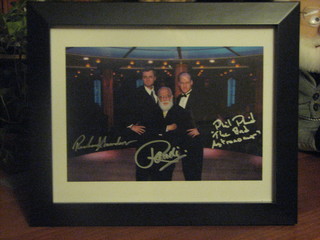 That's Richard Saunders, Randi his own self, and me my own self, all gussied up for the formal night on the Amaz!ng Cruise to Alaska last September. The picture has been signed by all three of us, and is framed.
If you want to bid on it, hurry! The auction for this ends December 7th.

Make Your Inbox Important