<?xml encoding="utf-8" ??>
The Delta II rocket that will loft GLAST into space in May has arrived at Cape Canaveral.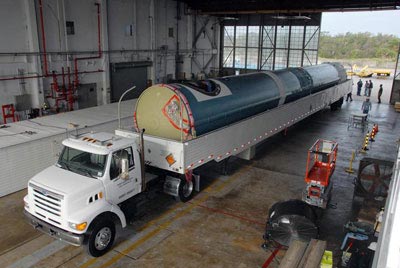 How'd you like to see that pass you on the highway? Anyway, I'm posting this a gentle reminder to keep suggesting names for GLAST. As you can see, things are rolling along for launch. Get naming!