I am very pleased to announce that there has been a major upgrade to the Bad Astronomy site: I have merged my Bad Astronomy Bulletin Board with the Universe Today board.
The new board is (at least temporarily) called The Bad Astronomy and Universe Today Forum, or just BAUT for short. Fraser Cain, the admin of UT, and I both think this is the next logical step for both our boards. His focused on space and astronomy, and mine was astronomy and space, if you catch the difference. We have a lot of overlap, and where we don't overlap we can strengthen each other's abilities. By merging, we increase our reach, and get two communities together who should really know each other.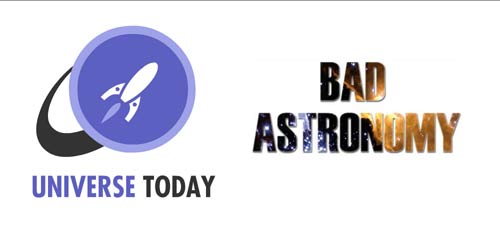 The board went live on Saturday night/Sunday morning, with Fraser and I working hard to get it set up. Everything appears to be going well, with everyone posting merrily away. We're talking about astronomy, space travel, extraterrestrial life, how to observe, what a moonbase would be like... literally everything from the ground up.
So come on over! It's a good crowd. You'll like it there.
Make Your Inbox Important