What the heck is a skeptic ring tone?
I don't know, but someone advertising on MySpace does. I went to check my page, and saw this: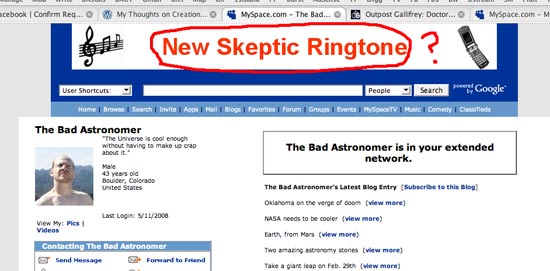 What would this sound like? Randi harumphing? The Skeptologists theme song?
Ironically, I'm skeptical of the ad. But still... it would be useful for spam phone calls.
Make Your Inbox Important