One of my favorite things to do is give invited lectures. I've talked about Bad Astronomy (like the Moon Hoax, Planet X, silly movie science, and the face on Mars) all over this country (and Australia, too), and it's big fun every time.
But I guess my next one can't be too big. The scenery is great, and I'm sure the company is lovely, but the venue is a tad bit teenier than I'm used to.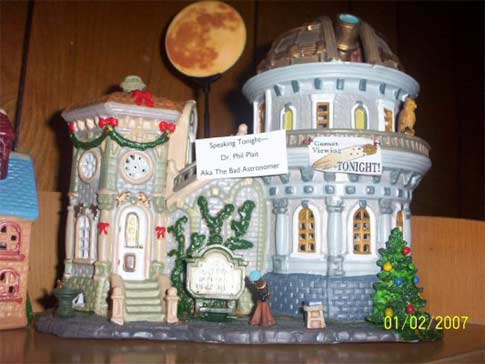 If you can't read the billboard, here's the closeup: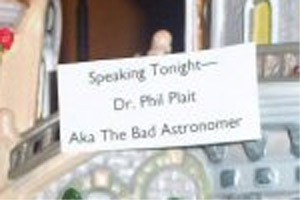 I appreciate the invite, Janie, but I think I'll have to pass. I prefer gingerbread museums, anyway.
Make Your Inbox Important