Sigh.
Jesus in an oil smudge in a garage.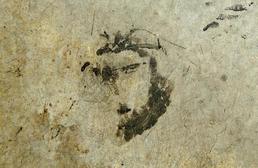 To be fair, the guy who owns the smudge doesn't think it's really Jesus (though someone paid $1500 for it on eBay).
But wait a second. If that's Jesus, and he's coming back... we're all in HUGE TROUBLE!

The End Times are here. Skepticism is futile. You will comply.
Make Your Inbox Important