<?xml encoding="utf-8" ??>
In the extreme east of the Democratic Republic of Congo lies the Nyiragongo crater: an active volcano that is so treacherous that it has killed many people who have tried to approach it. But its surpassing beauty keeps people trying, and The Big Picture documents a successful trip with incredible images: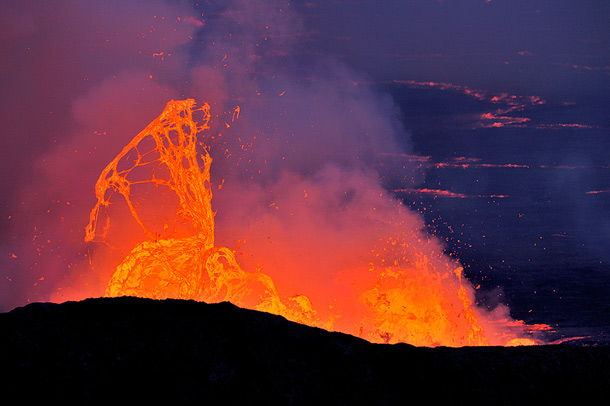 This just shows the lava pit itself, but the other pictures show the people and the adventure they had getting to this terribly dangerous location. I don't say this often, but it's a must-see.
Related posts:
- Icy swirls around a patient volcano
- Mt. Etna erupts!
- The Big Picture stinks!
- Mount St. Helens, +30 years