This is what it looks like when you're looking out a Soyuz window, leaving the International Space Station with a Shuttle Orbiter docked to it: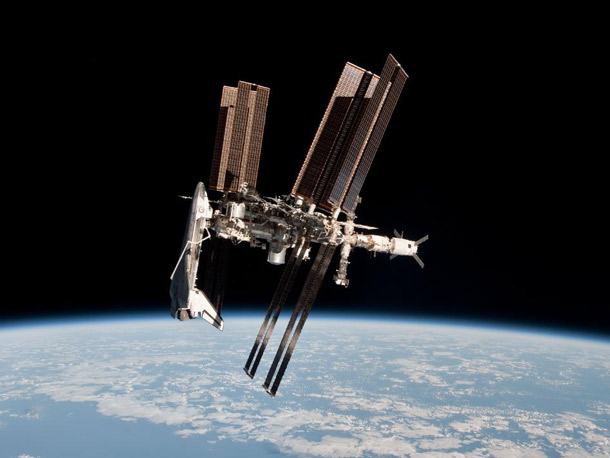 This amazing image was taken by European Space Agency astronaut Paolo Nespoli as he was being taken back to Earth. The Soyuz was only about 200 meters from the station when he captured this shot. He's taken some of my favorite pictures from the ISS (like this, this, and this), and I'll miss his keen eye behind the lens.
But, I imagine, not as much as he'll miss being there. I wonder when he'll get another chance to go up to space?
Image credit: NASA
Make Your Inbox Important