<?xml encoding="utf-8" ??>
Just a quick note for today: my friends at Slacker Astronomy had me on their show once again, proving that not all scientists can learn from their past mistakes. This is not a scripted show, but more of a chit-chat where we discuss allegations of NASA image altering, creationism, pizza, and Mad Cow Disease, and of course a minor amount of flirting and other silliness.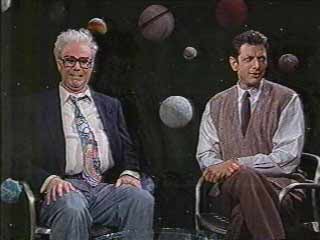 For the first few minutes of the show you get to hear a great Saturday Night Live skit with Will Ferrell imitating Harry Caray doing a wacky interview about astronomy. It's pretty funny.