'First off : Don't forget to vote for the Bad Astronomy Blog in this year's "Bloggies"!
Second off: if you catch this in time, I'll be on Coast to Coast AM Wednesday night at 10:00 p.m. Pacific time to discuss the new planet discovered (see previous the blog entry).
Third off, I'm going to TAM!

Thursday morning I get on a plane for Las Vegas, to attend James Randi's The Amaz!ng Meeting. Woohoo! Like I did for the American Astronomical Society meeting two weeks ago, I plan on blogging as often as I can from the meeting to relate events and other fun things going on (including the poker tournament I have no hope of winning, the chocolate challenge, and perhaps -- perhaps -- a hallway debate between me and another astronomer on whether Pluto is a planet or not (it is, but it shouldn't be)).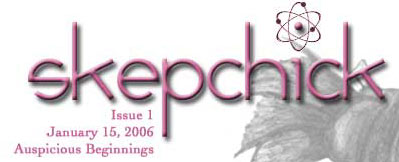 Fourth off, anyway, I may not be able to write here until late Thursday. Until then, do yourself a favor: the new and improved Skepchick website now has features, news, and more. Skeptical reading fun for the whole family! And, occasionally, nudity. So maybe not for the whole family.'
Make Your Inbox Important