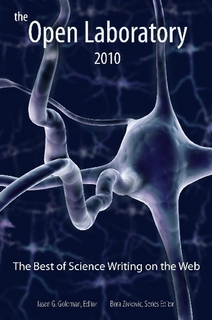 Every year, a contest is held to find the best 50 science blog articles on the web. Submitted by popular vote and chosen by a set of editors, the winners are then printed in a book called The Open Laboratory. The newest edition for 2010 is now online and has been made available for ordering!
I'm proud to have my articles included in previous years' books (2006, 2007, and 2008), and once again have one appear in this year's version: Ten Things You Don't Know About Comets. I had to do some editing to get this post into book form, and I hope you like the effort.
The essays chosen are quite good, so I recommend heading over to Lulu.com and ordering yourself a copy! It's an awful lot of science geekery for just 18 bucks.
Make Your Inbox Important