<?xml encoding="utf-8" ??>
Just a quick reminder: there are still some tickets left for the pre-Dragon*Con Atlanta Skeptics Star Party on Thursday evening, August 30.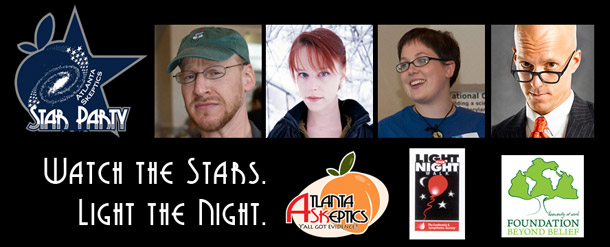 I have details in an earlier post. The proceeds go to the Leukemia and Lymphoma Society. I'll be speaking there, as will Dr. Nicole Gugliucci, and there will be spacey music by Marian Call and George Hrab!
I hope to see lots of BABloggees there. It'll be a great time!