<?xml encoding="utf-8" ??>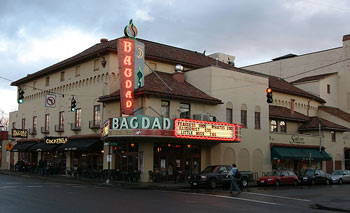 As a reminder, I'll be at the Bagdad Theater in Portland, Oregon at 7:00 tonight to give my "Death from the Skies!", which if I can be objective for a moment is the single greatest public speaking event you could ever even dream to hope to attend. And that's me being objective.
I have more info in an earlier blog post, and if you want to attend you can buy tickets here. I hope to see lots of BABloggees there!
Image credit: Wikimedia commons