<?xml encoding="utf-8" ??>
<a href="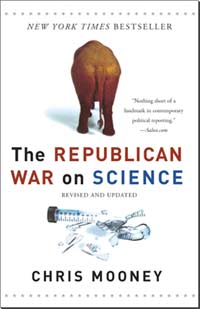 Chris Mooney sent me an email earlier letting me know that his book "The Republican War on Science" is out in paperback. I have the hardcover edition, and it was a tough book to read. Don't get me wrong: it's written well, and thoroughly researched, but it's so infuriating to read about what's going on in our government right now! With mid-term elections coming up very soon, this is a book you'll want to read if you care at all about the future.
Chris has also posted an excerpt about intelligent design from the book. He's on tour as well, and I'm hoping to see him when he hits this neck of the woods in a few weeks.