<?xml encoding="utf-8" ??>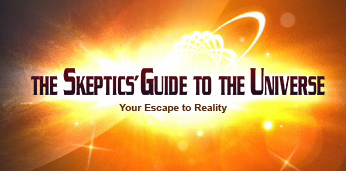 Last week I was honored to be a guest rogue on one of the premier critical thinking podcasts in the world: The Skeptics' Guide to the Universe. Shockingly, we talked about "Bad Universe" but also UFOs, neutrinos, and I even tried my hand at Science or Fiction (I won't spoil how I did, but apparently I suck at that quiz).
If you're not subscribing to their podcast, you are most definitely missing out. It's a lot of fun, and I bet you'll learn something while you're enjoying yourself.