So you read this blog, which means you're a hopeless geek. And chances are, you have other such folks in your life too (I have too many to count*). And what geek doesn't want more books? One who's dead, that's who, and assuming your geek friends aren't zombies, then they're both alive and want books. So here are a few that might keep them enthralled over winter's chill grasp.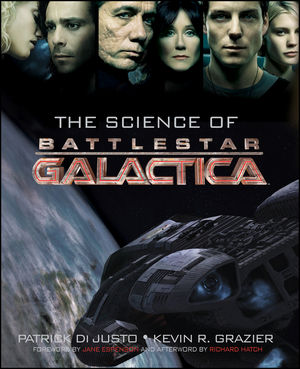 The Science of Battlestar Galactica by Patrick di Justo and Kevin Grazier

BSG is one of the very few scifi shows that made the crossover into mainstream, and for good reason: tough, gritty, and with a devotion to getting as much of the science right as possible. That last bit was in no small part due to my friend Kevin Grazier who was the science advisor on the show, and is the co-author of this book. I was expecting it to be pretty good, but it still exceeded my expectations. It was a very enjoyable read, briskly taking on cutting-edge scientific ideas as explored in BSG. Artificial Intelligence (duh), faster-than-light travel, radiation, weaponry, ships, planetary science -- it's a complete and nerdtastic dissection of all the science you ever saw in the show. Before the book came out, Kevin and I would debate various science topics in the show (he always had some comeback to my critiques) and I had a lot of fun finding those same arguments in the book. If you're a BSG fan, then yeah, you want this book.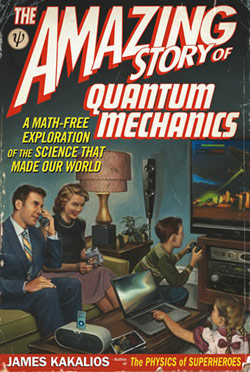 The Amazing Story of Quantum Mechanics by James Kakalios

James is the author of The Physics of Superheroes and was the science advisor for the Watchmen movie, so you know we're talking serious dork here. He's also a really good writer; this new book on quantum mechanics was a lot of fun to read. He ties together comic book and pulp story predictions of the future with the way things really turned out, stressing that the energy revolution predicted (that would give us rockets to other stars and flying cars) turned out to be an information revolution fanned by advances in QM. And this weirdest of all sciences is made understandable by James; I've always wondered how glow-in-the-dark materials work, why lasers hardly need any energy source given how bright and strong they are, and just what makes semi-conductors so versatile. It's all there. Also? Coolest cover for a science book ever.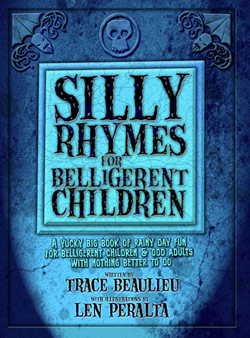 Silly Rhymes for Belligerent Children by Trace Beaulieu and Len Peralta

Of course you know Trace Beaulieu from Mystery Science Theater 3000 (and if you don't, I have no idea why you're even reading my blog), and Len Peralta from his marvelous Geek-A-Week drawings and interviews. Put them together, and you get this terrific book for kids (and face it, twisted grown ups) that is an unholy union between Edward Gorey, Dr. Seuss, and B. Kliban. I sat with my teenage daughter and we laughed all the way through this wonderful book. It's a perfect blend of weird and funny; as the tag line calls it, "A yucky big book of rainy day fun for belligerent children & odd adults with nothing better to do."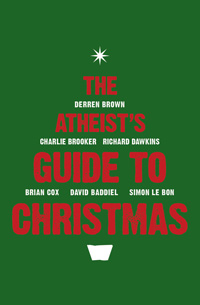 The Atheist's Guide to Christmas (paperback, various authors)

This is a fun, light-hearted book about celebrating the holidays with essays from a lot of well-known writers like Richard Dawkins, Brian Cox, Ben Goldacre, and (ahem!) me. It also has essays from a few folks you might not expect, like Duran Duran's Simon Le Bon and comedian Robin Ince. The paperback version just came out, and is pretty much the same as the hardcover that came out last year, so you can read what I wrote about it then. Also, an American version with some different essays (including Boobquake inventor Jennifer McCreight) is now available too!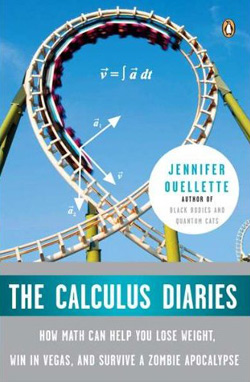 The Calculus Diaries by Jennifer Ouellette

How many math books are fun to read? Well, at least one! My pal Jennifer is a great writer, and this book makes calculus something it's probably never been: easy to understand and completely approachable. She uses great examples like zombie apocalypses (seriously) and gambling in Vegas to show not only how calculus works, but why it's so important. Read my longer review if you remain unconvinced, but trust me: this book would make a great gift for the budding mathematician in your life.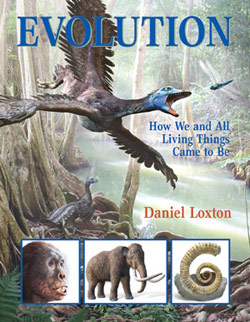 Evolution by Daniel Loxton

Know a kid interested in science? Then this book makes a great holiday gift! Lavishly illustrated by the author, it explains the basics of evolution in a solid manner, giving every beginning scientist the knowledge they'll need to understand this central theory of biology. If you want more info, I wrote a more lengthy review when it came out earlier this year.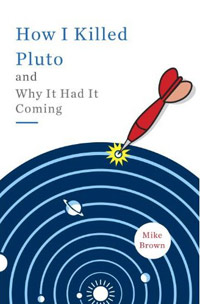 How I Killed Pluto and Why It Had It Coming by Mike Brown

Mike is the astronomer who discovered Eris, an ice ball out past Neptune that threw our understanding of the solar system into disarray. Well, more accurately, it messed up the public understanding of it: Mike showed once and for all that Pluto was not the King of the trans-Neptunian realm, but at best shared its status with lots of other little iceballs. And in fact, his discovery helped prompt the famous IAU ruling that Pluto should no longer be considered a major planet. His book is a narrative of those interesting years, told not so much as a scientific story than as a personal one, coinciding with his gettign married and having a daughter. It's actually a lovely book that describes all that was going on wonderfully and warmly, and also helped me crystallize my own feelings on Pluto and what it means to be a planet.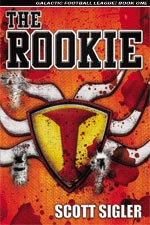 The Rookie & The Starter by Scott Sigler

Sigler is a science-based horror writer who redefined the publishing industry years ago when his first book was rejected by one publisher after another, so he decided to do it himself online. He got such a huge audience that the publishers noticed, and now he's a New York Times bestselling author! He's started a new series about the Galactic Football League, where wars are no longer fought in space, but on the gridiron... and it's not uncommon for a quarterback to be chased down field by a team of slavering carnivorous aliens. The Rookie is the first book in the series, and The Starter the second. If you like aliens and football then I suspect you're unlikely to find a better combination than this. And if you go to Scott's site to order the books he has a $7 discount on the two books if you use the code EVO or mur (or see a list of codes here to support your favorite podcaster).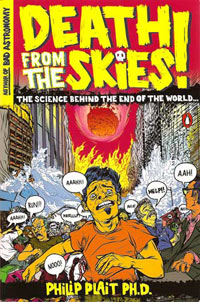 Death from the Skies! by Phil Plait

This book hardly needs an introduction, since it's been heralded as the single greatest astronomy book ever written. OK, so maybe I'm the one who heralded it thusly, but still. It's a pretty good book. And it's available in hardcover and paperback, too. C'mon, what better way to escape your family on the holidays than to read about the Earth getting torn apart, vaporized, frozen, broiled, and slammed by cosmic radiation over and over again?
Of course, there are lots more books appropriate for the geek holiday season. Got ideas? Leave 'em in the comments!
* ... and if you read that line and immediately thought, "That's technically impossible because the integers go on forever and there are a finite number of people on Earth," then congrats: read the first line of the blog again.
Make Your Inbox Important