'A little while back, I blogged about Science magazine writing up my blog in their NetWatch section. That was cool, but I wasn't sure exactly what they said until I was able to read the article after my issue of Science finally arrived the other day. I decided to scan it in and post it.
Yes, this is totally for my ego. I could easily say that people who read this blog might be curious about what a professional journal might have to say about it. Or I could say that after mentioning it in the blog a couple of weeks ago, it makes sense for me to post it.
But I won't. This is totally for my own ego.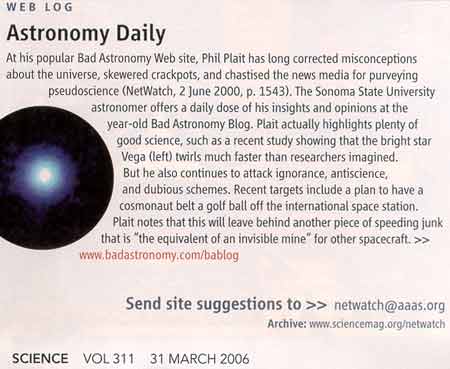 Click it for a bigger version. Seriously, this was a really nice surprise. Science is one of the premier journals/magazines for professional scientists, and it's very gratifying to get such a nice mention from them.'
Make Your Inbox Important