<?xml encoding="utf-8" ??>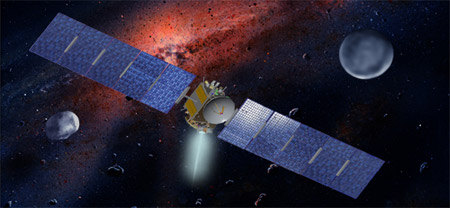 This has been done before on other missions, but it's still cute: NASA is putting a microchip onboard the Dawn spacecraft which will contain the names of thousands of people. You can have your name on it too: just sign up for it!
Dawn is a mission to study the big asteroids Ceres and Vesta, and it's had a checkered past. I'm really glad to see everything going well for it now! 170,000 people have signed up to have their names sent to main asteroid belt. Will yours be among them?