A discussion on BAUT reminded me of a TV show I haven't thought about for a couple of years: "UFO". Of course, YouTube has the goods on the opening title:
When I was a kid I loved that show. I watched reruns years later and was impressed with some of it, embarassed by others. But I wonder... the DVD of the series is out. I guess I have something to do After The Book Is Done.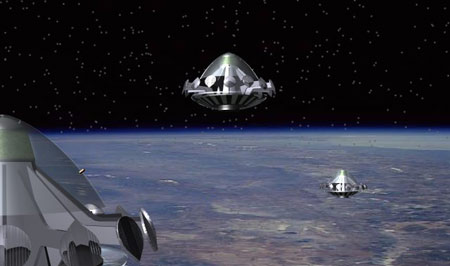 I still love that opening theme, and the last sting is so great! I'd love to see someone rescore it for orchestra, like the new Doctor Who music. That is fantastic stuff.
1980. Heh. The show concept is ripe for re-imagining, though, like Battlestar. That would be very, very cool.
Make Your Inbox Important