So you know how it is. You and your other gorgeous, tan, and fit 20-something friends go out to a secluded site to have a star party and maybe make out a little.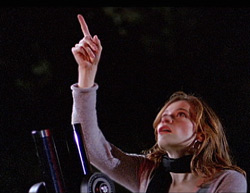 But then of course -- of course -- wouldn't you know it? Little blue shiny balls of weird stuff come down and abduct people and change the very laws of the universe itself!
Man, if I had a nickel for every time that happened at a star party.
But it happens at Star Party, or more accurately, the movie of that title. I watched the trailer online, and well, it doesn't look that great. It has that whole I'm-a-horror-movie-where-stupid-people-open-doors-they-shouldn't-and-scream-a-lot-and run-around-and-make-bad-decisions-until-you-want-to-scream-and-get-your-money-back feel to it.
But maybe that's just me.
This is in fact a real movie (it has an IMDB page). It's an indy film, though a lot of it looks pretty slick.
Still, I have to laugh whenever movie people try to portray scientists, or science enthusiasts. This picture is not a J Crew ad: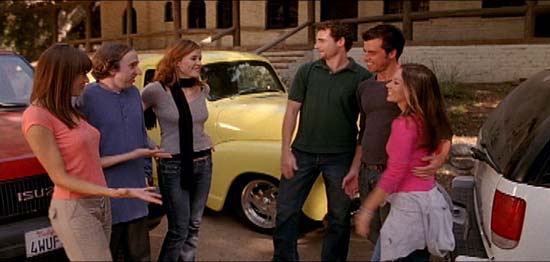 Yes, all us astronomers look like this, why do you ask?
The plot of the movie looks pretty silly, too, but it's hard to tell from the trailer. I can find no copies of this movie online (including the torrents, not that I would ever use those). It came out in 2005, and obviously didn't make much of a splash. I'm not even sure the production company, Dark Matter Productions, even exists anymore. The number listed on a website for them comes up with an answering machine that sounded very much like a totally different company.
So it sounds like this is one for the history books. Has anyone seen it?
Tip o' the dew shield to BABloggee Heather Steingruebl, who grossly overestimates the import of these links.
Make Your Inbox Important