<?xml encoding="utf-8" ??>
NASA just released this very pretty picture of the Sun rising behind the Space Shuttle Atlantis, taken on June 23: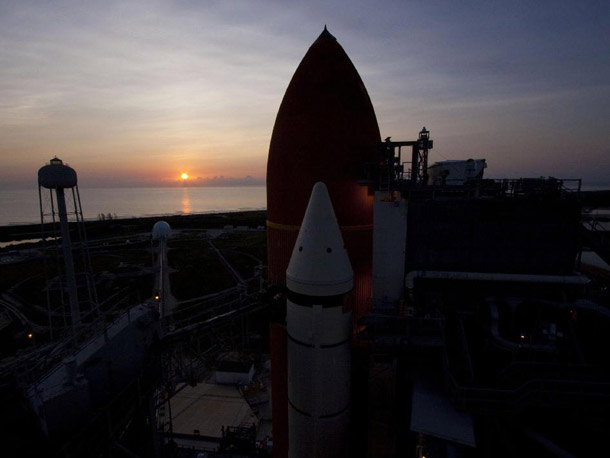 When Atlantis launches -- scheduled currently for July 8 -- it will be the last time for the Shuttle program.
Learn more about this final mission on NASA's STS-135 site (Flash).
Related posts:
- The last views of Endeavour and ISS
- Shadow of Endeavour
- Endeavour's-eye-view of her last launch
- ISS checks Endeavour out