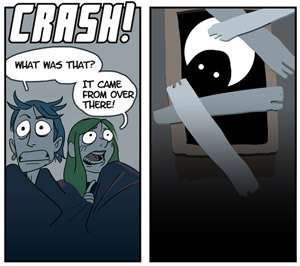 Apropos of my last post...
This Sci-ence webcomic went up around the same time I posted my Supermoon deflation a few hours ago.
COINCIDENCE?
Well, yeah. Still, funny.
And man. Those two women must really be tired of me. First the Moon Illusion in the park, and now this.
Related Posts:
- The Supermoon stuff? AGAIN?
- In which I disagree with cartoon Neil Tyson
- Naked I astronomy
- A new SMBC book! Plus, bonus me.

Make Your Inbox Important