Want to make a really good thing an even better thing?
Make it LEGO.
DC's hit Super Hero Girls property is the latest to get bricky in the animated film LEGO DC Super Hero Girls: Brain Drain from Warner Bros. Home Entertainment, which debuts on DVD on August 8. It features the core characters from Super Hero High: Wonder Woman (voiced by Grey Griffin), Harley Quinn (voiced by Tara Strong), Supergirl (voiced by Anais Fairweather), Batgirl (voiced by newcomer Ashlyn Selich), Bumblebee (voiced by Teala Dunn), and Katana (voiced by Stephanie Sheh), along with a host of guest characters ranging from Mad Harriet to Amanda Waller.
There's a mystery at the heart of this new adventure: Everyone's forgotten their Monday! As the voice cast and producers told SYFY WIRE during a talk at San Diego Comic-Con, our heroes have lost their memory and they're trying to figure out the who, what, and why behind the memory loss. Expect a hearty dose of the lighthearted, poke-fun-at-the-genre type of storytelling that has made the LEGO theatrical movies so successful, blended with the spirit of the Super Hero Girls.
In this EXCLUSIVE clip from the movie, Batgirl, Supergirl, and Wonder Woman stumble upon a break-in. To say they are stunned by who they find stealing the goods is an understatement. You'll have to watch the clip to see the reveal.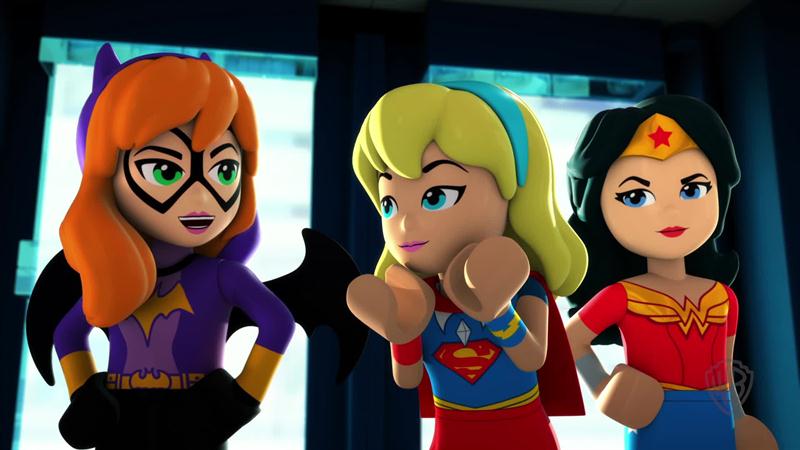 Make Your Inbox Important