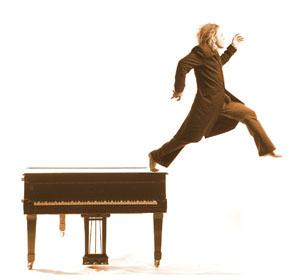 I'm really excited: the flippin' brilliant musician Tim Minchin is playing in Boulder on October 9th!
Tim is a skeptic, and a very, um, outspoken one. He is an amazing piano player, and his songs are a combination of devilish music and even more diabolic lyrics. His song Storm (embedded below) became an instant skeptic classic. When he performed at TAM London the audience practically carried him away on their shoulders.
So yeah, I'm pretty happy he's coming here. As I write this tickets are still available at the Boulder Theater. I'll be there! I hope to see lots of BABloggees there too. NOTE: his lyrics are NSFW, and I mean that really and truly. But they're awesome.
Come to think of it, it'll be interesting to see how Storm will play here in Boulder, where you can't throw a crystal without hitting a place to get your chakras aligned. Hmmm.
Related posts:
- A Storm has arrived
- TAM London in review

Make Your Inbox Important