<?xml encoding="utf-8" ??>
The Shuttle Endeavour launched into orbit last week, blazing upward on its penultimate mission to the International Space Station. As it approached, astronauts onboard the now nearly-complete station snapped this dramatic photo of the Orbiter: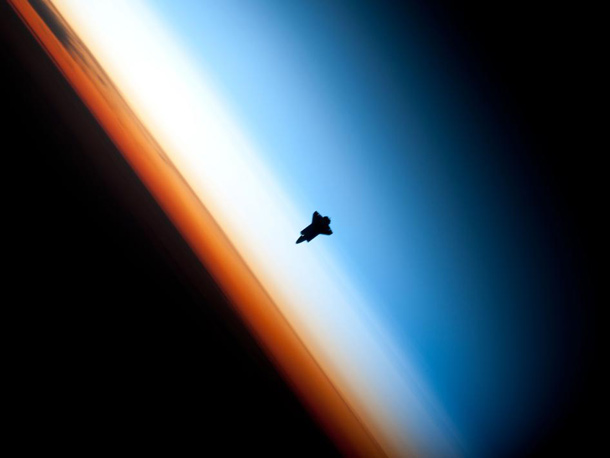 Stunning. And while I am a scientist and a realist, I can't help but see the poetic and metaphoric nature of this shot. With just four remaining flights of the Space Shuttle, we soon really will be seeing it riding off into the sunset.