Two very cool skeptical announcements:
FIRST:
The Northeast Conference on Science and Skepticism -- NECSS, pronounced "NEXUS" or possibly "glaven" -- has just opened its registration! This weekend conference is in downtown NYC, and will be a terrific event. The speakers include Jennifer Michael Hecht (who spoke at TAM 8 and was terrific), George Hrab, Genie Scott (I <3 her so much), and many others, including (ahem) me! In fact, I'm the keynote speaker for the conference, which paradoxically makes me proud and humbled.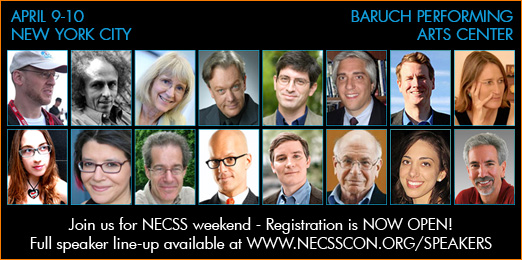 NECSS will be held April 9 - 10, 2011. There are plenty of other extracurricular events as well, including a trip to the American Museum and Natural History (which I'll be attending as we tour the space exhibit), a concert by George Hrab, and more. Registration is only $95 for both days, and some discounts are available. So go here to register. I want to see lots of BABloggees there!
SECOND:
My friends at the Center for Inquiry-Vancouver are performing a homeopathic overdose for the Canadian TV network CBC's show Marketplace, a consumer advocate program. From the online preview it really looks like this will be an actual fair and balanced presentation... in that it shows homeopathy not to work. If so, this will be one of those very rare times when reality actually makes it on TV, and homeopathy is shown for what it is: nonsense. The show airs tonight, January 14, at 8:00 p.m. So, my neighbors to the north, tune in and watch what one of your Canuckian skeptical groups is doing.
Make Your Inbox Important