Just a quick update: a new series of pictures of the Dragon capsule as seen by astronauts aboard the International Space Station has just been released, and they're way cool. Here's one: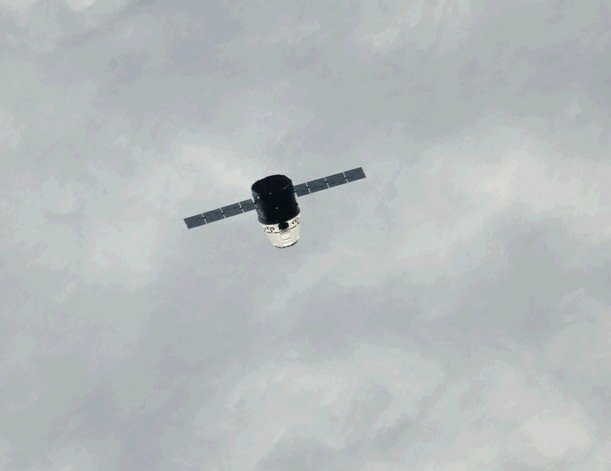 [Click to embiggen.]
Earlier today, Dragon passed just 2.4 kilometers (1.5 miles) from the station, performing a series of tasks to make sure it was ready to dock with ISS tomorrow. I'm sure the folks at SpaceX are poring over these images to make sure their capsule's OK. And of course, tomorrow we'll get even more dramatic images and video!
Image credit: NASA
Make Your Inbox Important