<?xml encoding="utf-8" ??>
'There's an awful lot of sky, isn't there? Wouldn't you love a night-by-night guide to help you figure out what to see?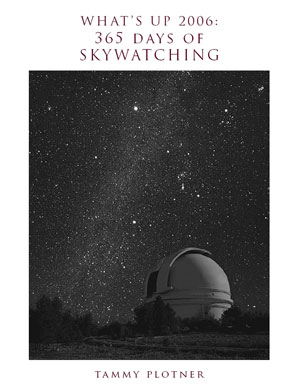 My good friend Fraser Cain, who runs the (ahem) second-best astronomy site on the web, Universe Today, has put together a fantastic FREE book called What's Up 2006 that will answer your prayers. This is a beautifully laid-out PDF book (did I mention it's FREE) that has 365 days of, well, what's up. Tons of pictures, guides to observing the Moon, and much more. It was written by Tammy Plotner, who has done an excellent job describing the variety of celestial objects available for viewing.
Download it. It's FREE!'