When last we saw my book Bad Astronomy, it was in Scotland.
This time, it's Mars! OK, it's actually Jacumba, California, but tell me they look different: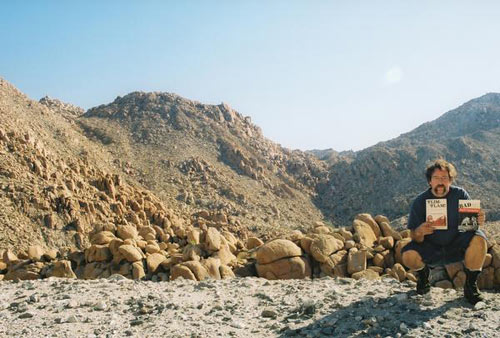 The human holding it is one Michael Duchek. As a bonus, he's also holding a copy of James Randi's great book Flim Flam, which I greatly recommend. I suspect that's seen a few places around the planet as well.
So, do you own a copy of the book? Take a picture of yourself holding it in some fun location, send it to me, and I'll post it here!
Make Your Inbox Important