Speaking of the good Doctor...
My book has been all over the planet, it seems. And now I find out it's been off planet, too!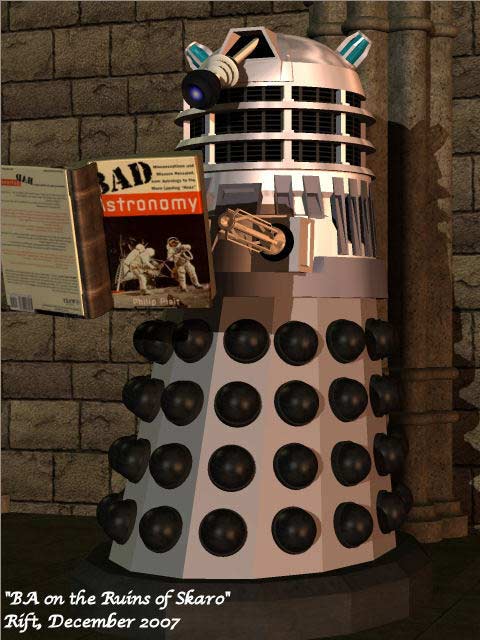 I'm not exactly sure in which part of the Galaxy Skaro lies, but I hope it's a long way from here. I can hope that Daleks would be impressed with my pumpkin skills, but I doubt that would slow them down from exterminating me.
Tip o' the TARDIS to Ron Theel for sending me this one!
So, do you own a copy of the book? Take a picture of yourself holding it in some fun location, send it to me, and I'll post it here!
Make Your Inbox Important