Oh, that book! It's been to Serbia, Australia, Scotland... what could be cooler than those?
BABloggee Nancy showed me where.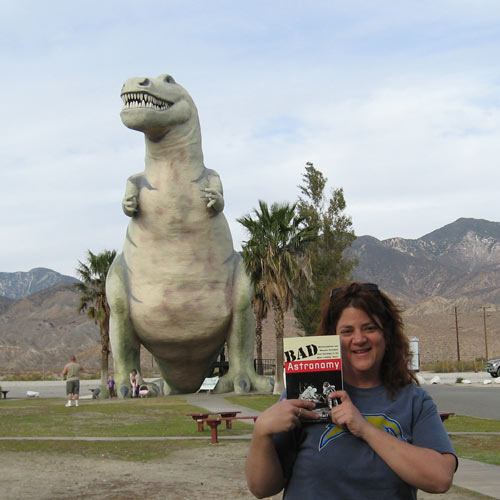 OMG OMG OMG it's the dinosaur where Peewee talked to Simone at sunrise and then got chased by Andy when he carried a big dinosaur bone!
That is so cool. Maybe I should have a new subcategory of places where the book has been that are also in my favorite movies. Who wants to pose with one in Little China?
So, do you own a copy of the book? Take a picture of yourself holding it in some fun location, send it to me, and I'll post it here!
Make Your Inbox Important