<?xml encoding="utf-8" ??>
BABloggee Tom Epps may hold a record: he has carried his copy of the BA book to more than 65 countries! Here he is holding it while his ship, the USNS Arctic, crossed the Suez Canal: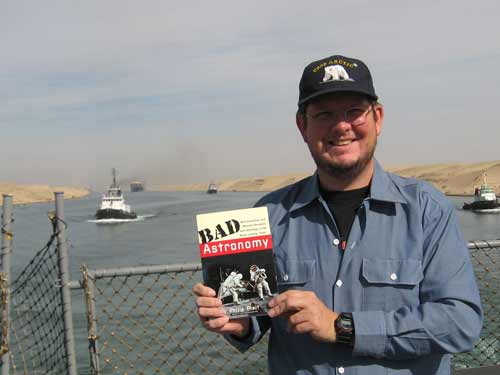 This begs the question: once he crossed into the red Sea, did he part with it?