I am at WorldCon! This is the first day of the con, so I suspect there will be more people tomorrow, but there were still quite a few today. The dealer room was a little crowded, but of course these guys didn't help: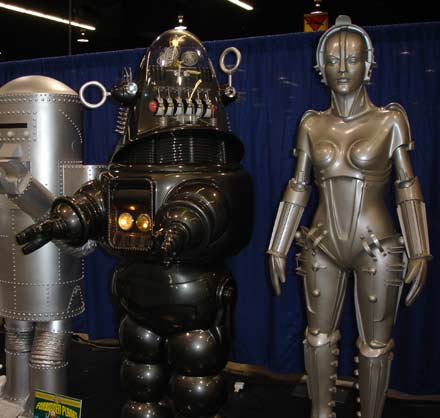 This is an amazing display of model building. Robbie the Robot even moves, lights up, and has audio from "Forbidden Planet"! And if you don't know what that movie is, go and rent it. It's a classic science fiction piece from the 50s. Leslie Nielson is the handsome hero. Seriously. It's a great flick. That's the fembot from "Metropolis" next to Robbie.
Anyway, I've run into a handful of people I know, including Rick Sternbach, who signed my copy of the Star Trek Compendium: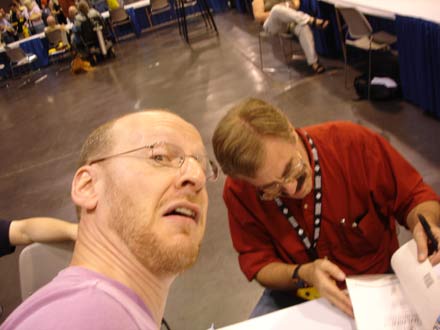 I am such a huge geek fanboy. But there you go. Anyway, I'm giving my general Bad Astronomy talk tomorrow (I make fun of Trek a little bit in it) and I hope I get a nice audience. There's a pseudoscience panel scheduled at the same time. Sigh. Later I'm on a panel about science as well, so it'll be a fun day.
Make Your Inbox Important